FUJI offer satisfactory products to all customers from DIY family users to professional users.
A wide range of product line up for different usage purposes.
General Catalogue of 2020
Point and right-click the object that you want to save.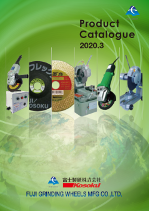 All

(118P)

Cut

(24P)

Cutter

(15P)

Grinding

(10P)

Grinding & Polishing

(7P)

Grinder

(14P)

High Frequency Power Tools

(14P)

Accessories
Carbon brush table etc

(8P)
All product information in the general catalogue is based on Japanese specifications.
Please ask our trade department for overseas specifications.